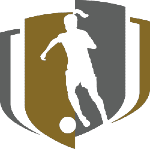 Elite Competition for Elite Clubs
Ahead of the 2021-22 season, Girls Academy launched a separate, aspirational competition to add additional quality competition for the most competitive clubs in the GA. Qualification is a reward for a consistent commitment to player development and overall success.
For the 2022-23 competition, participants qualify based on final league standings and consist of two (2) clubs from each of the eight (8) conferences. Additionally, for the U14 through U19 age groups, the top (2) best-performing and highest-ranked wildcard teams at the National Playoff from each age group are added to the mix for a total of twenty (20) teams per age group. Click here to learn more about the qualification process.
Clubs and teams will qualify yearly for the competition, which consists of two (2) events during the season and culminates with a winner per age group crowned in the spring of each year.
2022-23 PARTICIPANTS
FRONTIER
Lonestar SC & Houston Dash
MID-AMERICA
Nationals & Cincinnati United Premier
MID-ATLANTIC
TSJ-FC Virginia & PA Classics
MOUNTAIN WEST
Colorado Rush & Utah Celtic
NORTHEAST
NEFC & STA
NORTHWEST
Spokane Sounders & Lamorinda SC
SOUTHEAST
Tophat Gold & Florida United
SOUTHWEST
City SC & Albion SC San Diego
2022-23 WILD CARDS
U-14 Teams
South Shore Select, South Carolina Surf, Ukranian Nationals, SDSC Surf
U-15 Teams
Albion SC Las Vegas, IMG Academy, Lou Fusz Athletic, Michigan Jaguars
U-16 Teams
Nationals Gray, Lou Fusz Athletic, Chicago FC United, Ukranian Nationals
U-17 Teams
IMG Academy, Chicago FC United, South Shore Select, Las Vegas Soccer Academy
U-19 Teams
Oakwood SC, Lou Fusz Athletic, SC Wave, St. Louis Development Academy
2022-23 Final Champions CUP Standings