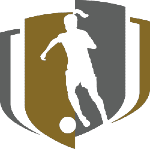 Elite Competition for Elite Clubs
FOR ALL CLUBS: The Champions Cup Finals at IMG this year will include FOUR (4) non-Champions Cup teams at U14, U15, U16, U17, and U19. These four teams will be invited to attend the event by the GA following the Winter Showcase. Invitations will be based on:
Performance in last year's playoffs (U14 performance last year applies to the U15 team this year).

Performance in regular season play through December 10.

Performance at Winter Showcase if applicable (attendance at Winter is NOT required).
Champions Cup Format:
U13 –  All 16 teams advance to Final 16 at IMG

U14, U15, U16, U17, U19:

Top 3 teams from each group at the Silverlakes event advance to Final 16.

Best 4th place team at each age group advances.

Tiebreakers are consistent with playoffs, can be found in GA Frameworks

Bottom four 4th place teams and the four non-Champions Cup teams (invited as mentioned above) advance to a 2nd tier competition at IMG on the same play dates as mentioned above.
2023-24 Champions Cup Groups
2022-23 Champions CUP WINNERS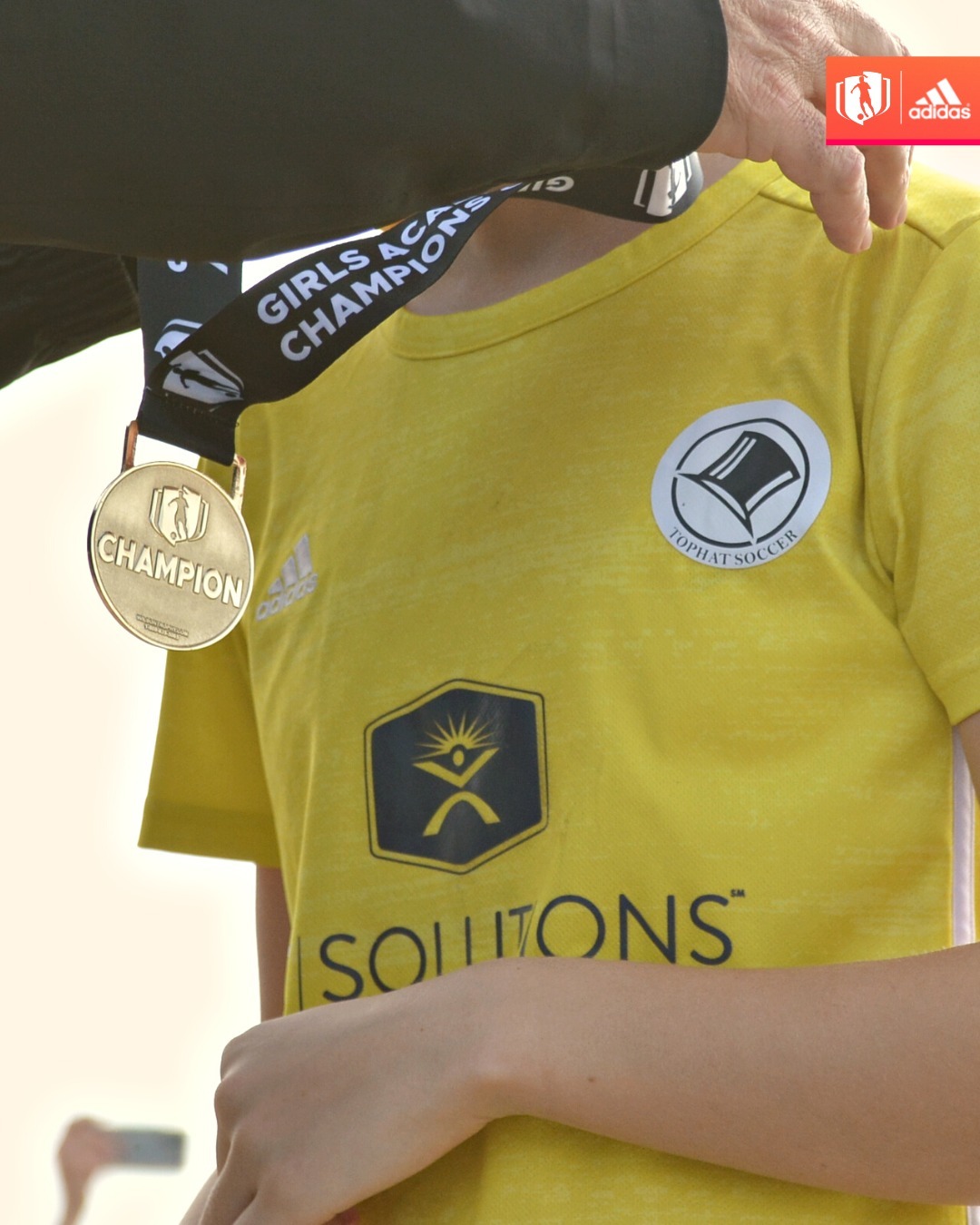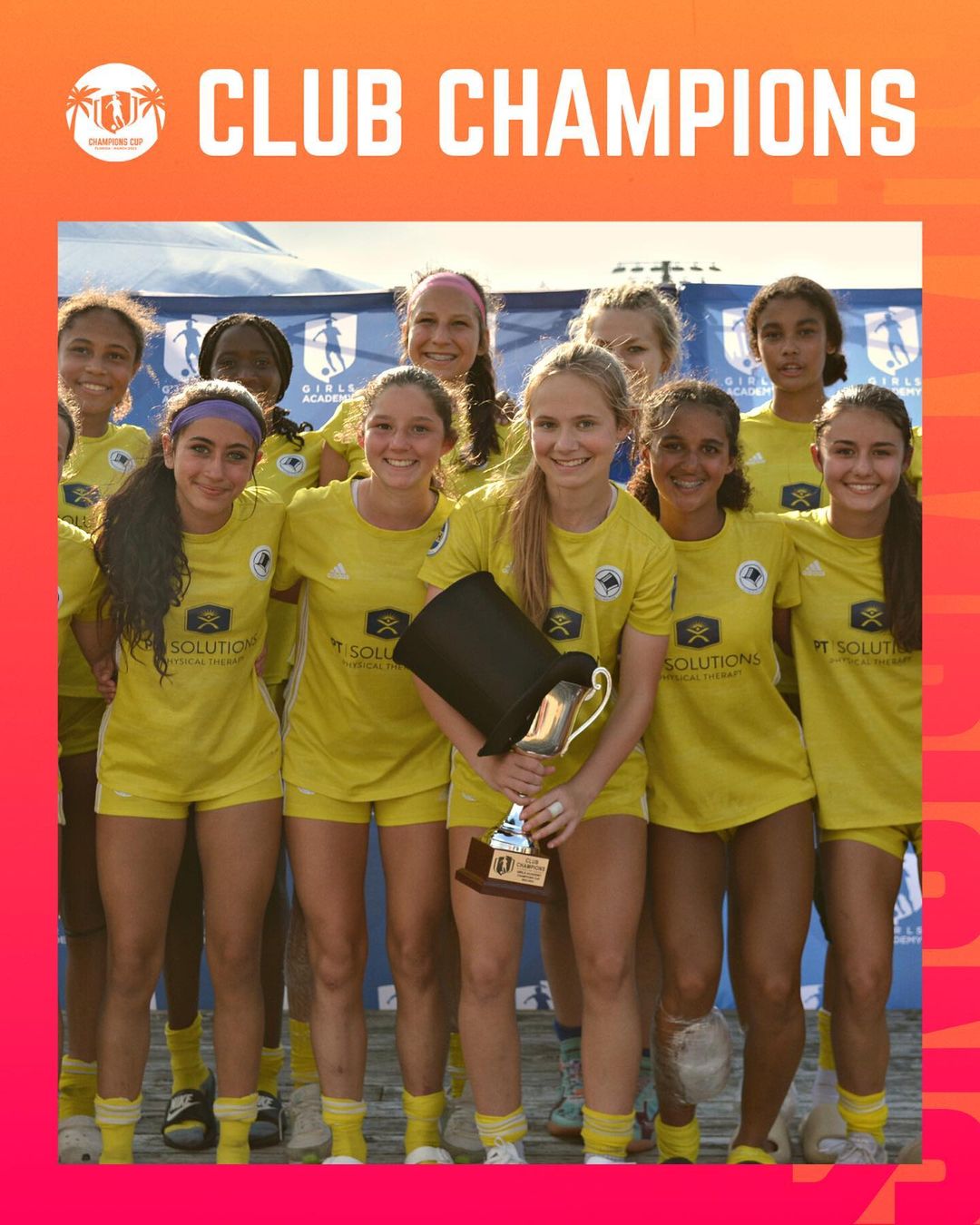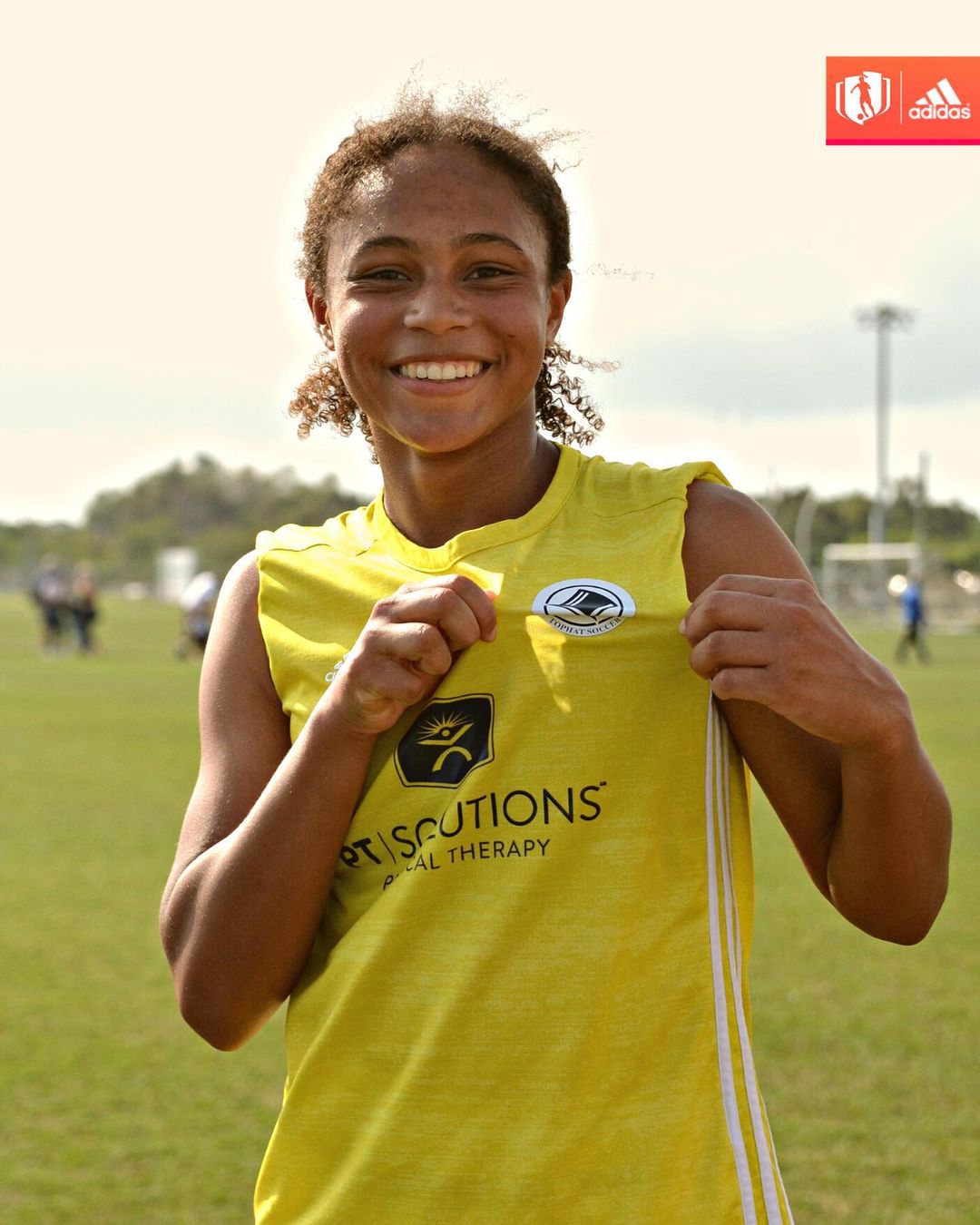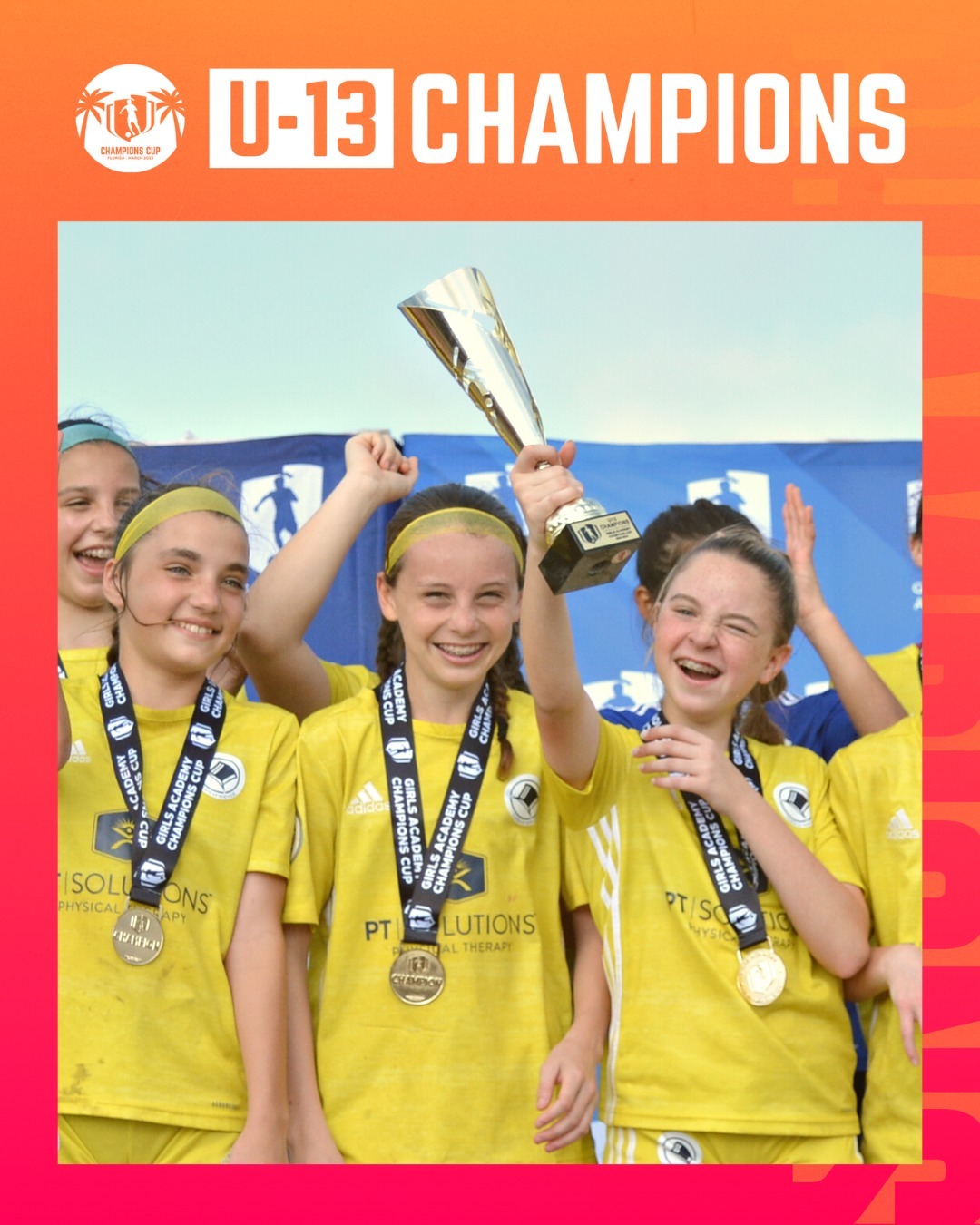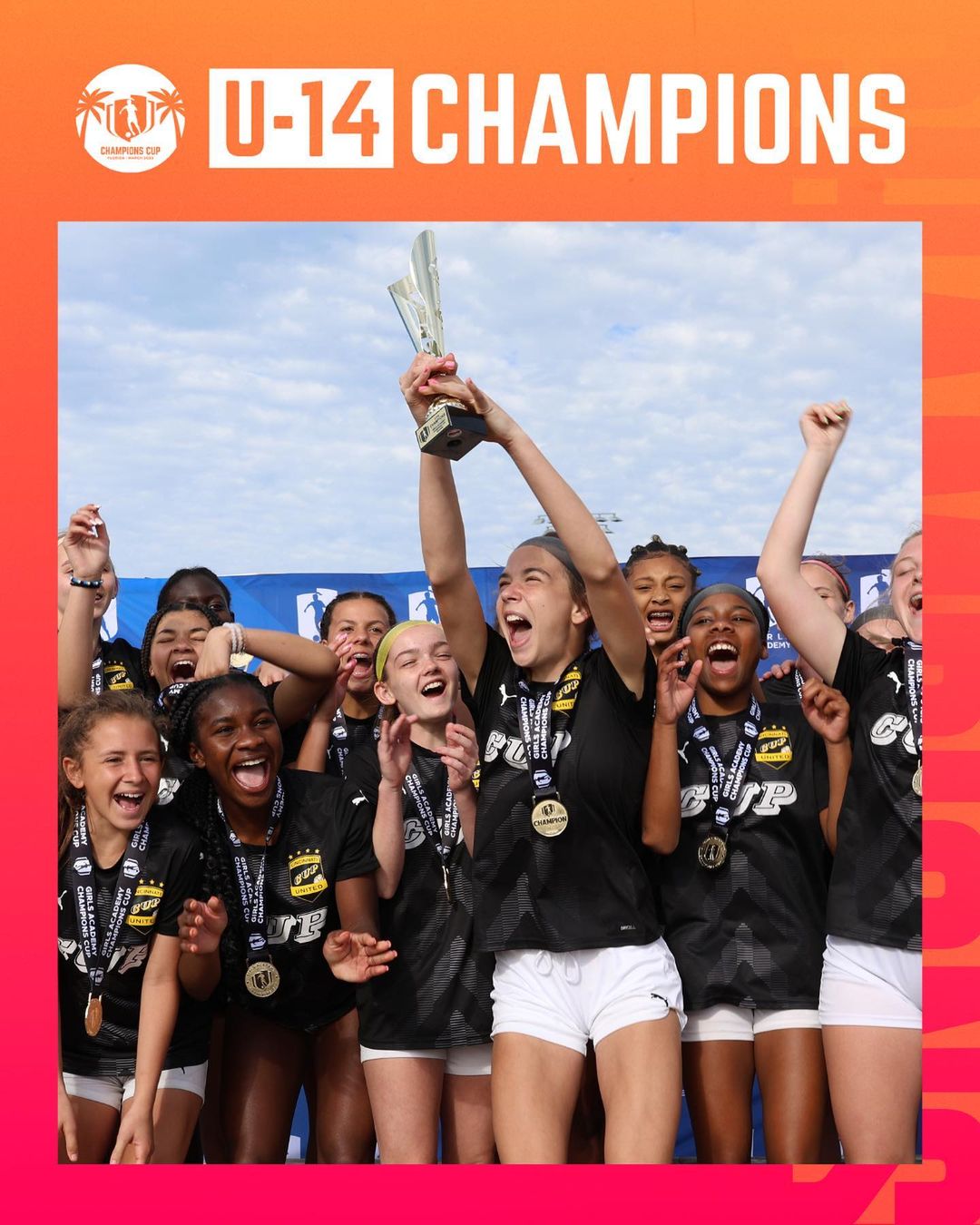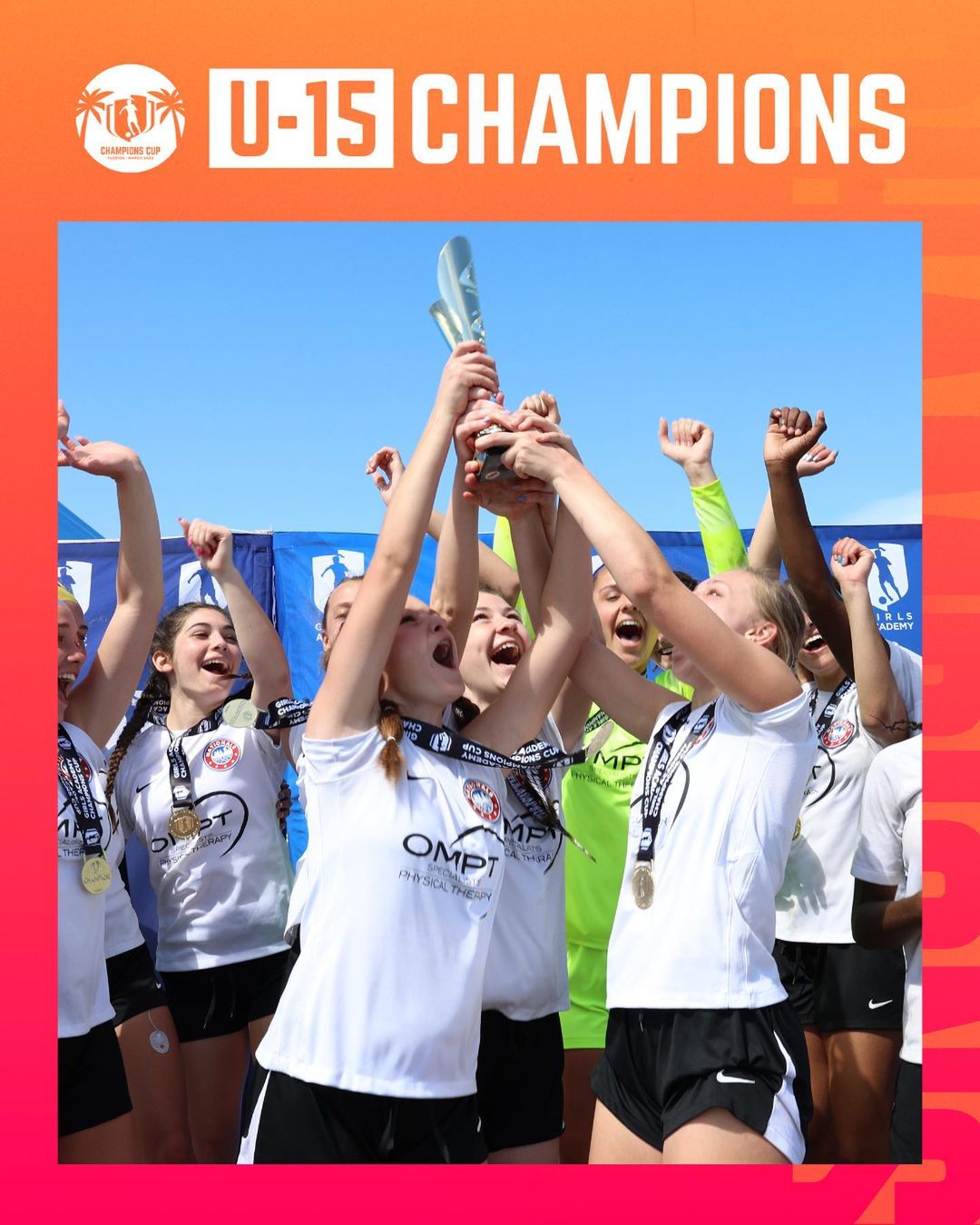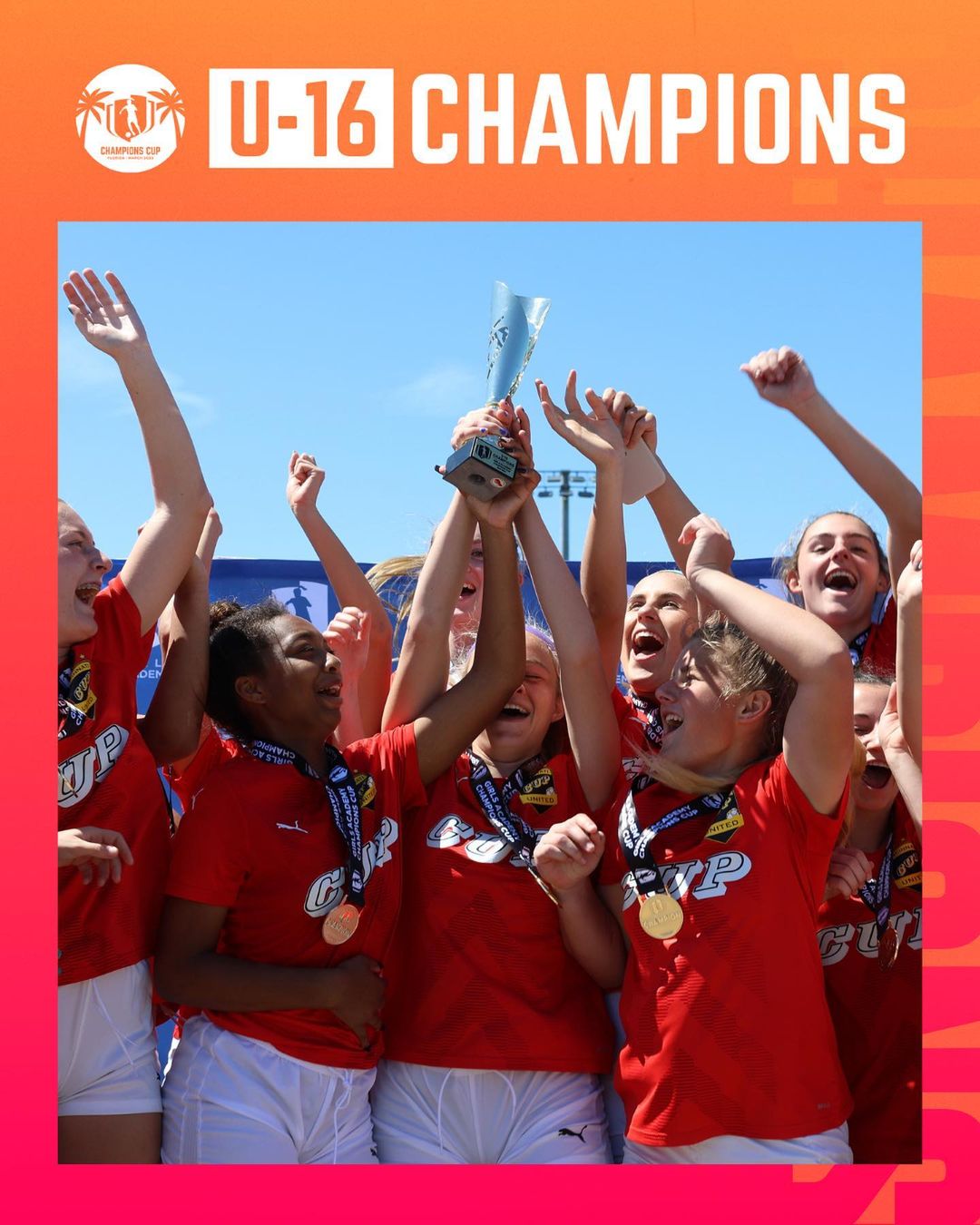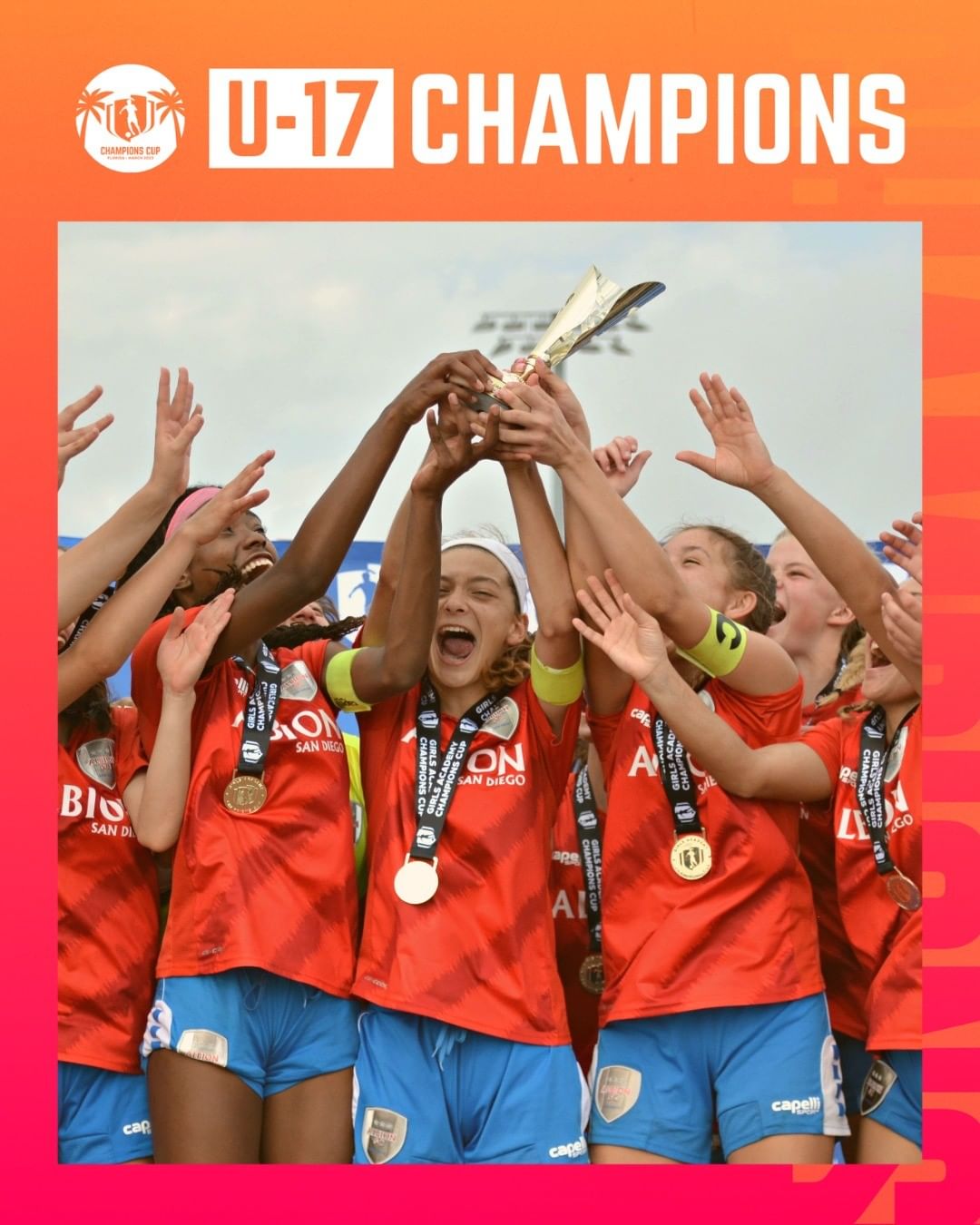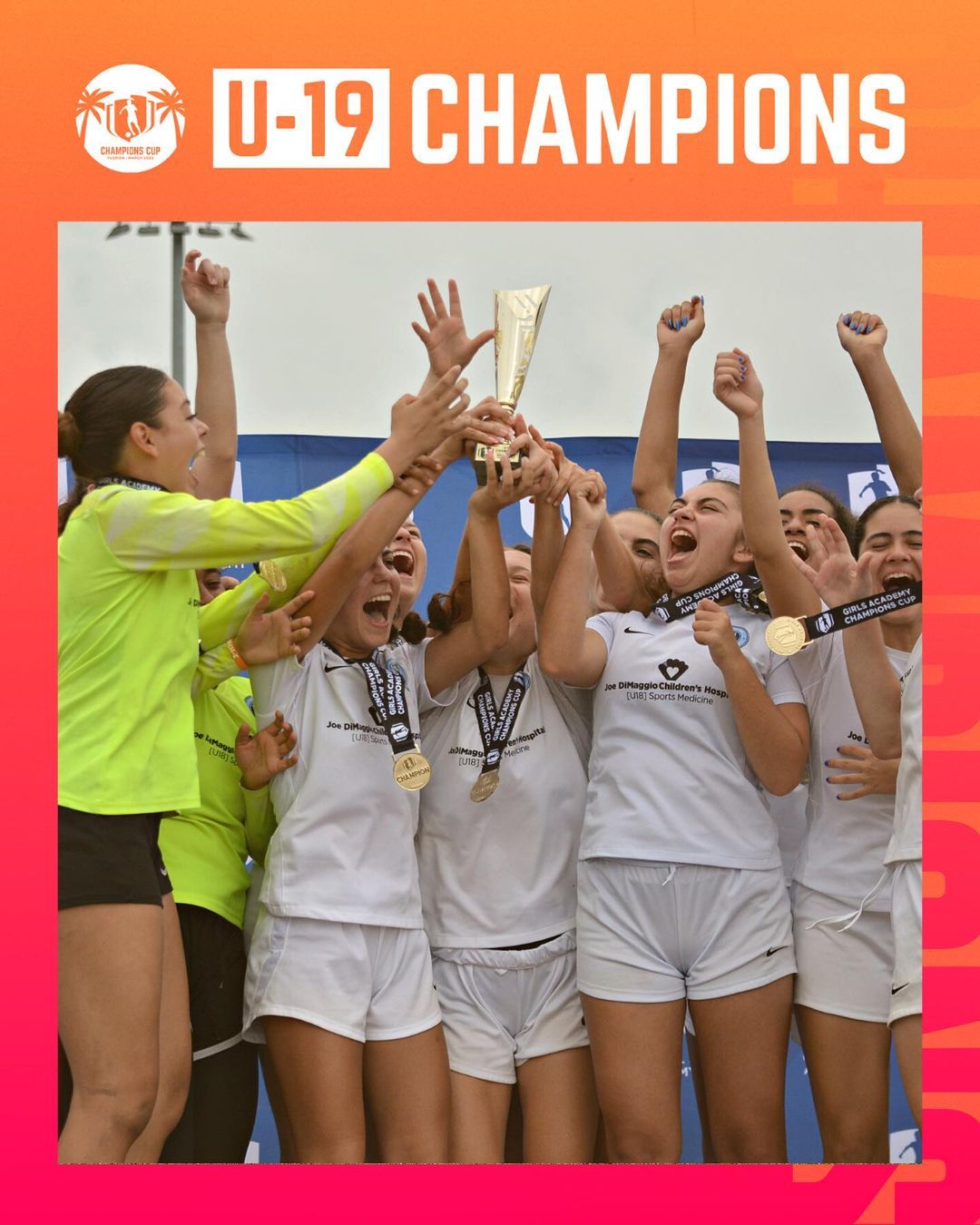 2023-24 PARTICIPANTS
FRONTIER
Lonestar SC Red & HTX Soccer
MID-AMERICA
Nationals Blue & Cincinnati United Premier
MID-ATLANTIC
TSJ-FC Virginia & Philadelphia Ukrainian Nationals
MOUNTAIN WEST
Colorado Rush & Utah Celtic
NORTHEAST
NEFC & South Shore Select
NORTHWEST
Lamorinda SC
PACIFIC NORTHWEST
Spokane Sounders 
SOUTHEAST
Tophat Gold & Florida United
SOUTHWEST
City SC & LA Surf SC
2023-24 WILD CARDS
U-14 Teams
Baltimore Armour, PBG Predators, Broomfield SC, FRAM SC
U-15 Teams
SC Surf, Beadling SC, Albion San Diego, Sacramento United 
U-16 Teams
Indy Premier United, Lou Fusz Athletic, FRAM SC, Beadling SC
U-17 Teams
Central Illinois United, Lou Fusz Athletic, SC del Sol, SC Wave
U-19 Teams
Lous Fusz Athletic, STA, Oakwood SC, Albion San Diego